Facebook campaign increases conversions by 250% in just three months
Global Dental Care has branchesat 6 locations in USA and had approached SocialHi5 to grow their dental practice through targeted online advertising. They are looking for quality patients interested in Dental Implants, Invisalign, and Teeth Whitening.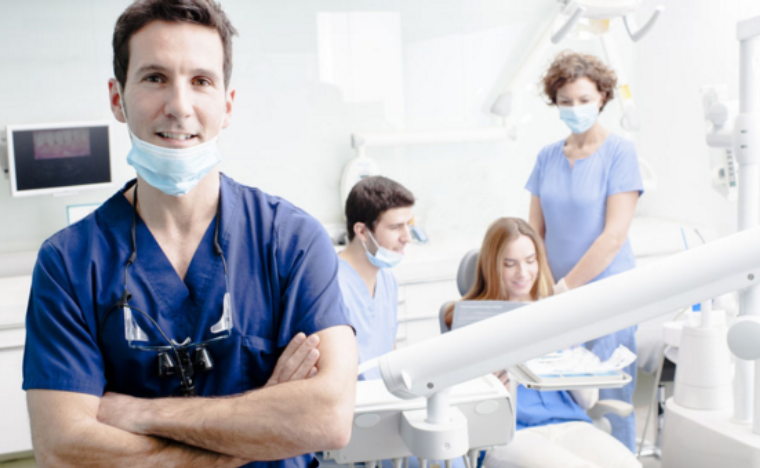 Objectives
Global Dental Care approached us to find patients who needed help in the following order of priority.
dental implants,
invisalign braces,
root canal,
teeth whitening .
We were given a fixed budget of $5,000 for 3 months to proveour technology for generating quality leads on the above areas.
We were given the following objectives that were to be met in a 3 month time period.
Receive minimum of 30-40 calls per month.
Increase the number of online leads to 60
Improve ROI.
Increase website traffic.
Target the right customers interested in the services.
Research & Strategy
After an in-depth analysis of Global Dental Care Facebook page, website, and Google Analytics traffic, we planned to launch Dental Implant & Invisalign campaigns on Google, Facebook, and Retargeting (DoubleClick Platform)
Our adwords certified professionals, created new campaigns targeting primary keyword(s) with high quality dental ads and optimized them for ROI.

SocialHi5 has proven targeting techniques for finding Invisalign and dental implant patients on Facebook. (e.g. We use celebrities such as Taylor Swift and Lady Gaga as one of the precise interest targeting to find new Invisalign patients). We use Facebook graph API and Facebook page insight to identify the right target audience on Facebook. Our qualified Facebook Ad team uses all of the above techniques combined with news feed ads,to generate quality leads for Global Dental Care campaign.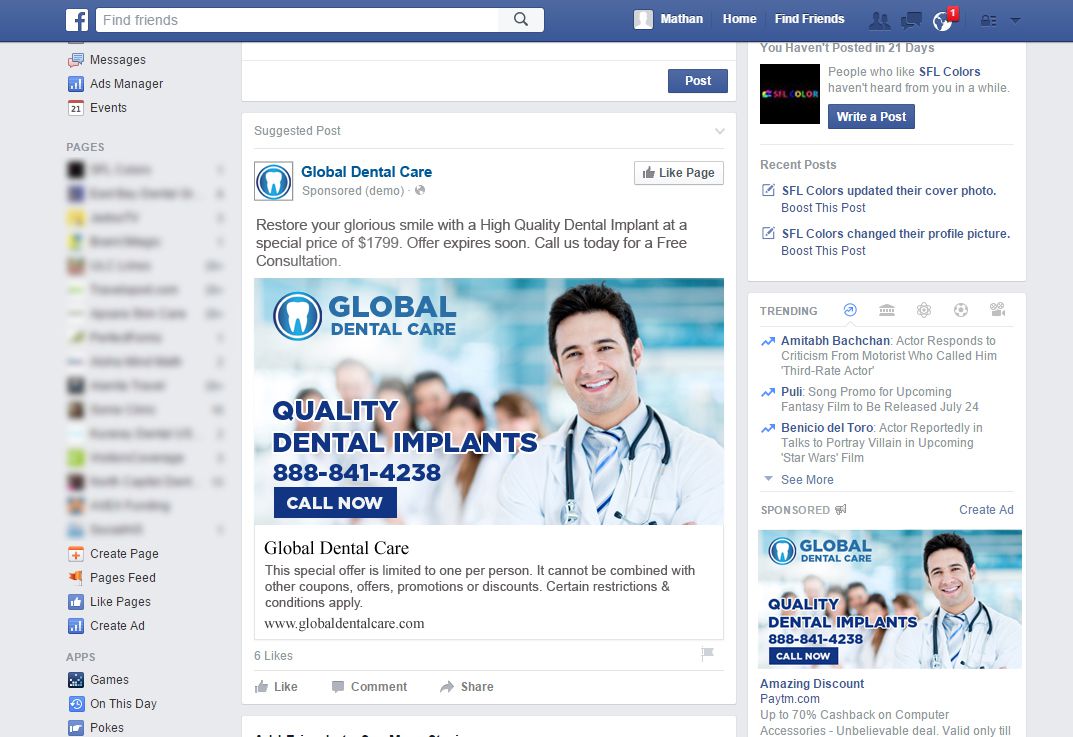 We use Google Double Click for retargeting. This has the capability to target 90% of websites within the US. This helps to convert Global Dental Care website traffic into leads by following them across multiple websites.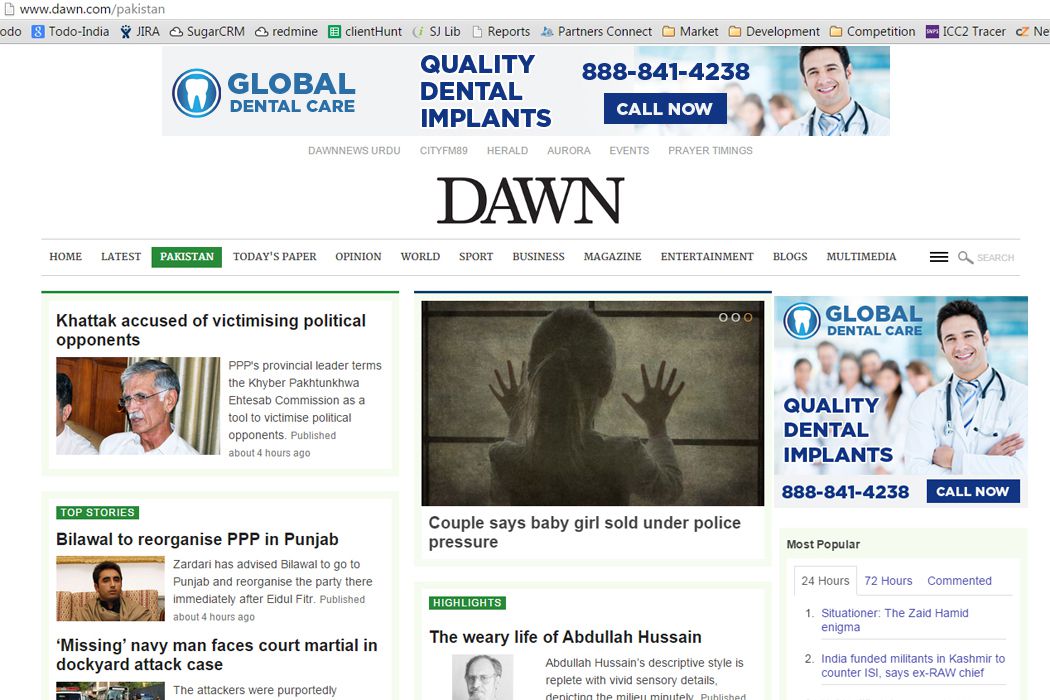 Results
With our unique optimization techniques on PPC and Facebook advertising,we helped Global Dental Care to achieve more than what they expected.
40+ calls per month.
35+ new appointments per month.
60% Increased CTR.
50% Increased in website traffic.
30% decreased in Average CPC.
All of these marketing techniques helped Global Dental Care generate quality leads for all their local branches in the US.