SocialHi5 has really helped us to understand the world of digital marketing and the website traffic is also going up. We have found a steady growth since we started working with SocialHi5. I would highly recommend socialhi5 for achieving the marketing goal you have.
Hiro Ishikawa
President of Takeoff-Point, a subsidiary of Sony
Corporation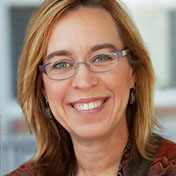 The team at SocialHi5 has done an outstanding job marketing the College of Adaptive Arts. In one week, we got 3 different calls from inquiries from around the country. I love working with SocialHi5 - they are most flexible, creative, and responsive to our needs as a small but growing nonprofit. I highly recommend SocialHi5 to anyone looking to grow their business online!
DeAnna Pursai
Executive Director
To work with Social Hi5 was one of the best decisions I made. Social Hi5 has great knowledge on the latest marketing tools. they helped us implement several marketing projects quickly and effectively.
Keiko Shoji
Regional Sales Manager
Kuraray America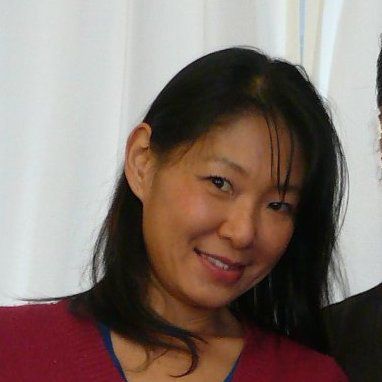 With this three and half years of journey with SocialHi5, I am very happy with the results and services they provide. They are responsible, risk takers, provide good customer service. What ever they promised they delivered in terms of no of increment in New patient . I would highly recommend socialhi5 for achieving whatever goal you have.
Dr. Irina Ganzha
Owner, North Capitol Dental Care
I have had wonderful experience with SocialHi5. Socialhi5 has been favourable for our business. We have seen a steady growth since the time we began with SocialHi5. They have a very quick response time in terms of issues and analysis of advertising campaigns. SocialHi5 provides targeted advertisement very specific to our healthcare services. I will highly recommend SocialHi5 for your advertising and marketing needs.
Dr. Sonie Sandhu
Sonie Clinic
SanJose, CA
SocialHi5 does a great job of promoting Sankara Eye Foundation on Social Media. Their ads that they created for us are very creative and powerful and we are benefiting from these ads. Moreover, they are very good people to work with and I will wholeheartedly recommend them to any organization
Murali Krishnamurthy
Founder, Executive Chairman
Sankara Eye Foundation
Great creativity and teamwork between technical, management and creative teams, which is extremely important in a marketing agency. I found that with SocialHi5. I love working with them because they are always so professional. They make it easy for me to work with them & they meet or exceed my expectations EVERY TIME! They are associated with us since last 3 years and provided a consistent business growth in terms of new patient. I highly recommend SocialHi5 for any organisation looking for exposure.
Dr. Kamlesh Jinjuwadia, DDS
East Bay Dental
Fremont CA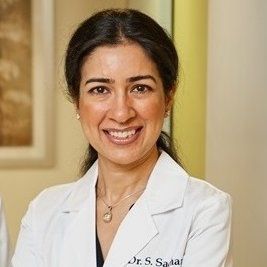 SocialHi5 team really knows what they are doing! They are knowledgeable and know their industry well! They know how to get you a return on your investment thru marketing and the prices are reasonable. Would recommend without hesitation
Dr. Sandip Sachar
Founder/Owner/Dentist
Sachar Dental, NYC
I thought I was well versed in search engine optimization, but after working with SocialHi5, I discovered how little I know about SEO. SocialHi5 engineers and representatives have a new definition for customer satisfaction. They are very methodical, knowledgeable, and they take care of your needs. Since we started working with SocialHi5, our organization's name appears in the top 5 results on Google search. I highly recommend SocialHi5's services to any organization looking to have a bigger footprint on the internet.
Ali Barekat
Executive Director
Sunday Friends Foundation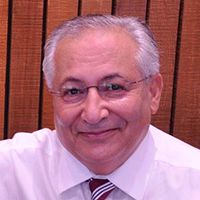 In this deluge of social media, where many companies offer similar services, SocialHi5 clearly knows what the game is about. I strongly recommend SocialHi5 for any businesses looking to promote themselves on social media, which is a very cost-effective medium
Bhaskar Rayavaram
VP Marketing, SiliconAndhra Manabadi
Our target market is a very narrow niche, so I am always looking for ways to increase our contact database. SocialHi5 came highly recommended to provide laser focused personal marketing. After the first week, the number of contacts generated from their Facebook ads reflects a 50 percent increase from the week before. In addition, the number of Facebook likes is up 54 percent over the prior week. I am excited.
Andy Gustafson
Certified Exchange Specialist
Atlas 1031 Exchange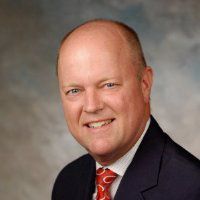 SocialHi5 did an amazing job when I ran for City Council in 2012, particularly in 3 areas - Exposure, Fan Growth and Cost Effectiveness. I highly recommend SocialHi5 for businesses & individuals aspiring for public office
Dr.Mohammed Nadeem
Professor of Business(NU, CSU, ITU, SMC)
Santa Clara CA
SocialHi5 provided much need expertise in reach and development for our social media plan. The depth of analysis truly helped us target the right universe and grew our "Likes"".
Lara Calvert-York
Campaign Manager