Video advertising allows you to engage with viewers and build new customers across smart TVs, games consoles, mobile as well as the more traditional desktop users.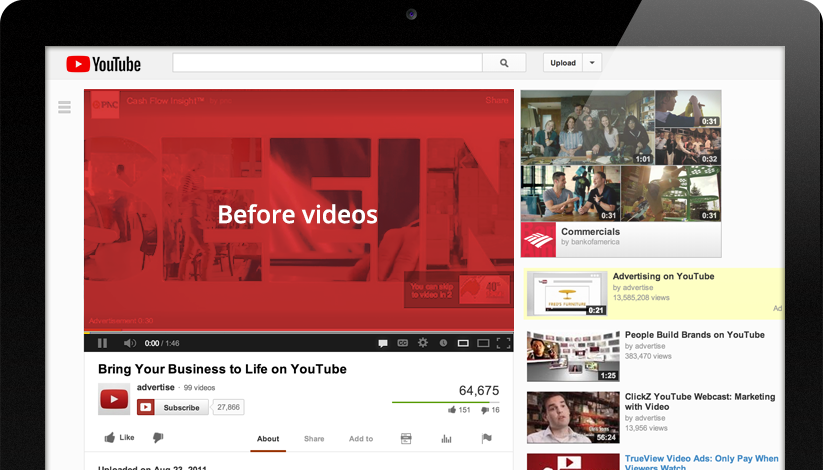 Millions of advertisers are beginning to see the benefits of engaging with online video advertising and the influence it can have over your potential customers. The great thing about online video advertising is the precision of its targeting and the huge breadth of ways in which your ads can be deployed, we can target right down to gender, location and even what device the user is on.
We work with different video platforms to provide you the complete exposure across the web and social media
YouTube Advertising - On YouTube before video starts to play
DoubleClick Advertising - Automatically play across numerous websites online
Facebook Advertising - Auto play videos in users newsfeeds.
Everything can be tracked and optimised by our team of video advertising experts to ensure your campaigns achieve your goals. Whatever your budget and overall campaign goal, here at SocialHi5, we work with you to make video work for your business.